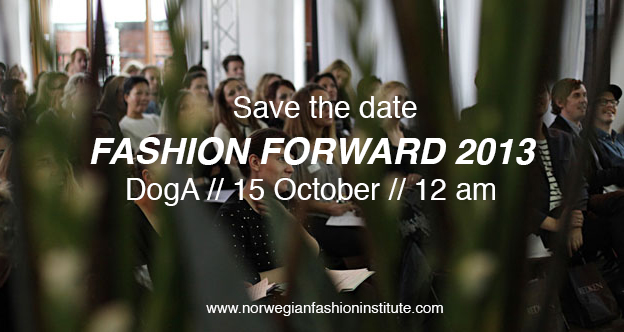 Tirsdag 15. oktober inviterer Norwegian Fashion Institute (NFI) mote- og mediebransjen til kunnskapsseminaret FASHION FORWARD på DogA for tredje år på rad. Årets seminar har fokus på innovasjon, talent, nye digitale plattformer og «den Skandinaviske bølgen» og arrangeres under Oslo Innovation Week. På scenen står blant annet Stefan Siegel (UK) fra NOTJUSTALABEL.com og David Baker (UK) fra The School of Life.
Klikk her for oppdatert info og påmelding
fashionFokus var samarbeidspartner i 2011 og er igjen involvert som programansvarlig og pressekontakt.